Mercado Libre, e-commerce giant, reports a 25% increase in advertising clicks without affecting organic GMV
Case Study: Mercado Libre
About the Company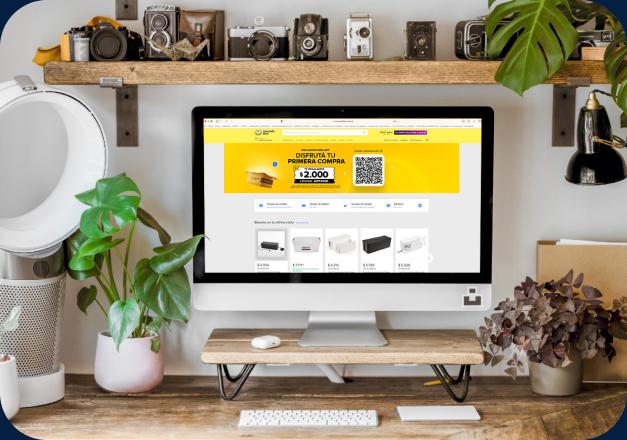 Headquarters
Buenos Aires, Argentina
Founded
1999
Industry
E-Commerce
Solution Type
AdTech
MercadoLibre is the largest online commerce and payments ecosystem in Latin America. Through a suite of technology solutions including Mercado Pago, Mercado Ads, Mercado Envios, and Mercado Creditos they enable customers in 18 countries to carry out their commerce offering solutions across the entire value chain.
Challenge
The Product Ads Team (searched items promoted by Mercado Libre's sellers) needed to develop an improved internal bidding system. Previous to this project, Mercado Libre's platform used a batch process that determined the cost to be billed to each seller for the campaigns on promoted items. The result of this process was suboptimal since the previous methodology left many variables unoptimized, and revenue money wasn't optimal for lower bidders.
Solution
Mutt Data developed a new system running bidding in real time, as the search was made. The system performs CTR (Click Through Rate) and CVR (Conversion Rate) estimations on each item to determine their position while estimating the impact on the marketplace's GMV (Gross Merchandise Volume) and deciding the optimum tradeoff. Aside from developing the system we participated in the research and design of it.
Additionally, the needed modules and systems were implemented on Mercado Libre's Cloud Architecture following their standards and seamlessly integrating with the rest of the systems.
25% Increase in clicks without affecting organic GMV
"Mutt Data has proven to be an instrumental growth partner for Mercado Ads, offering guidance on the best ways to improve our Ad platform with high quality ML systems.
Mutt's team surpassed our expectations."
Leonardo Baccarelli
Software Development Director at Mercadolibre
Impact
Online tests showed an increase of more than 25% in the amount of clicks, without affecting the platform's overall organic GMV in a significant manner.
Want to Dive In Deeper?
Mutt Data can help you crystallize your data strategy through the design and implementation of technical capabilities and best practices. We study your company's business goals to understand what has to change so we can help you accomplish it through a robust technical strategy with a clear roadmap and set of milestones. Talk to one of our sales reps at hi@muttdata.ai or check out our sales booklet and blog.