Custom Modern Data Stacks for Every Business Goal
A Modern Data Stack (MDS) is a cloud-based, easily scalable data infrastructure. The stack is composed of different modular data components that can be adjusted to the unique needs of each business.
Make It More Than A Slogan…
Become Truly Data‑Driven with Your Own Modern Data Stack.
Own Your Data Journey: From Data Collection to Self-Serve Insight Extraction to Automated Decision Making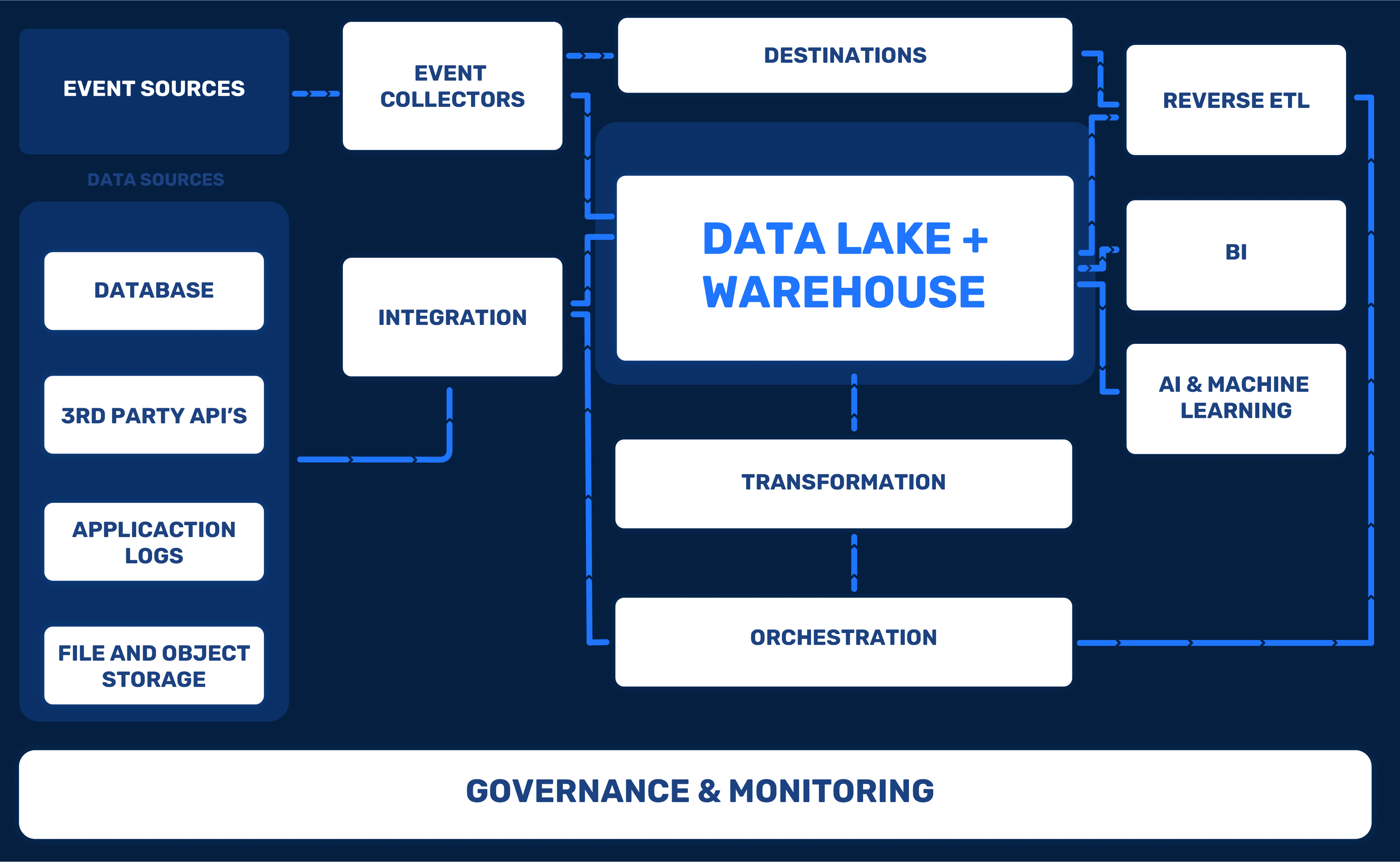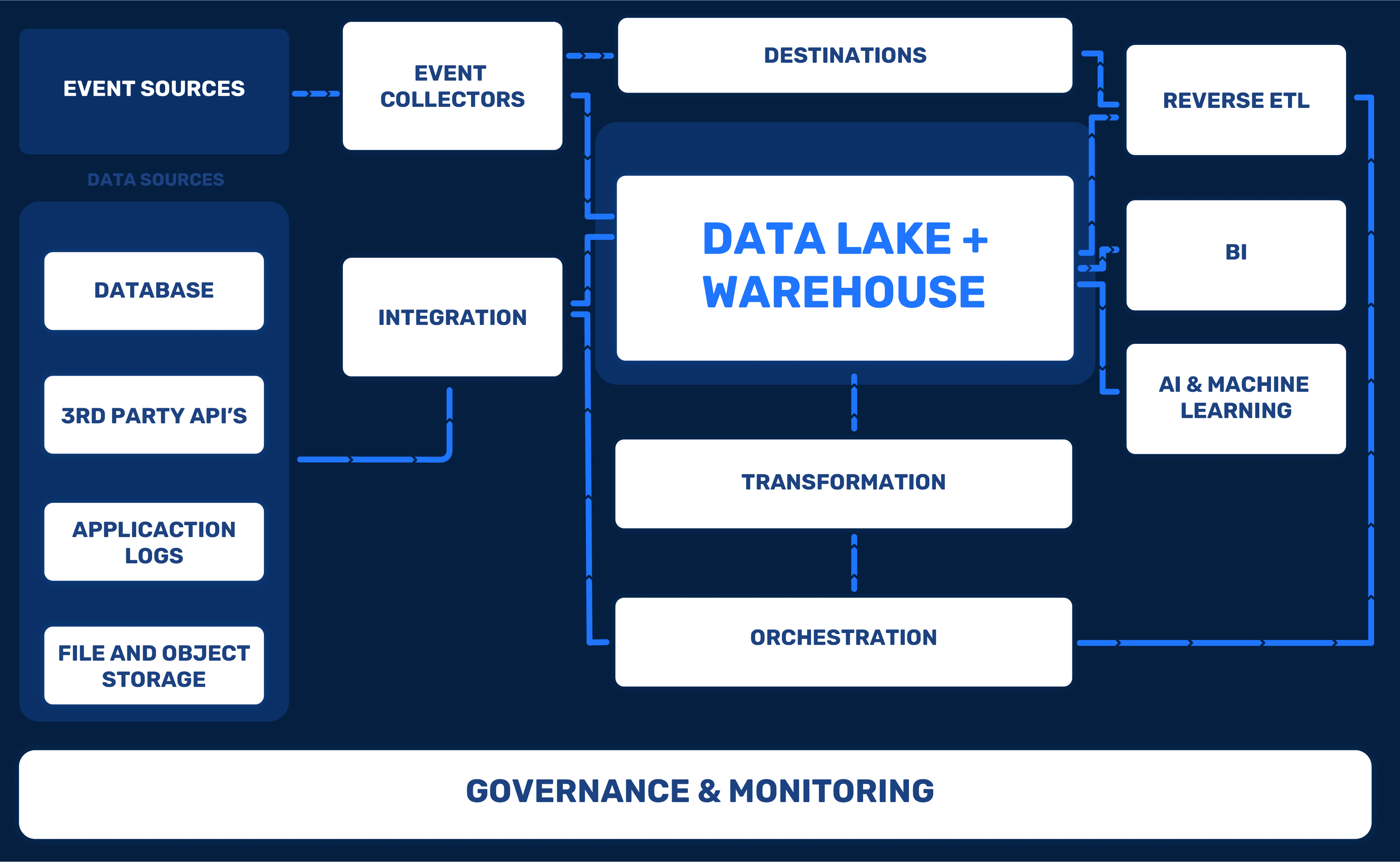 Ever wonder what lies behind the scenes of real-time machine learning capabilities and AI?
Be it building your Modern Data Stack from scratch or upgrading certain components, take your MDS to the next level through a tailor-made solution that considers Data Source Collection, Ingestion, Transformation, Orchestration, Quality, Governance, Storage, Metrics, and Business Intelligence.
From Diverse Data Inputs to a Single Source of Truth
Integrate seemingly disparate data sources into one centralized source of truth to provide ease of use and consistent results throughout your organization.
Break down data silos, streamline processes, and gain deep insights into your business operations with a complete view of your business from ingestion to market.
Give every vertically-integrated team ownership over its metrics, tables, and data.
Minimize technical barriers for functional and business users alike to have self-service access to data for insight production.
Leap to the Finish Line
Competitive Advantage Generating Insights in the right hands in record times. Don't let slow processing times and data bottlenecks hold you back. Leverage a customized solution and benefit from DataOps best practices, streamlined processes, and faster processing times.
Faster Processing.
Faster Time To Market.
Faster Impact.

Customized to Meet Your Business Needs
Every business is unique. Our proven process is tailored to your individual needs, budget constraints, and priorities.
Whether you're implementing your first stack or need a real-time predictive Modern Data Stack for advanced analytics, we've got the expertise and tools to help you reach your goals.